Quantum Care Tracking and Insights Reports
Assess Residents Needs
Quantum Resident Care Plans enable facilities to easily measure the care needs of their residents.
Based on configurable thresholds, Quantum can automatically alert staff to resident needs and assist with explaining a resident's needs to their family members. 
Evaluate Staff Performance
With just a few taps, Quantum Mobile App makes it easy for caregivers to document the care that they provide to residents. Cares can be recorded at any time or associated with nurse call alarms. All care provided by each staff member is associated to their profile and then analyzed for trends with Quantum Insights Reports.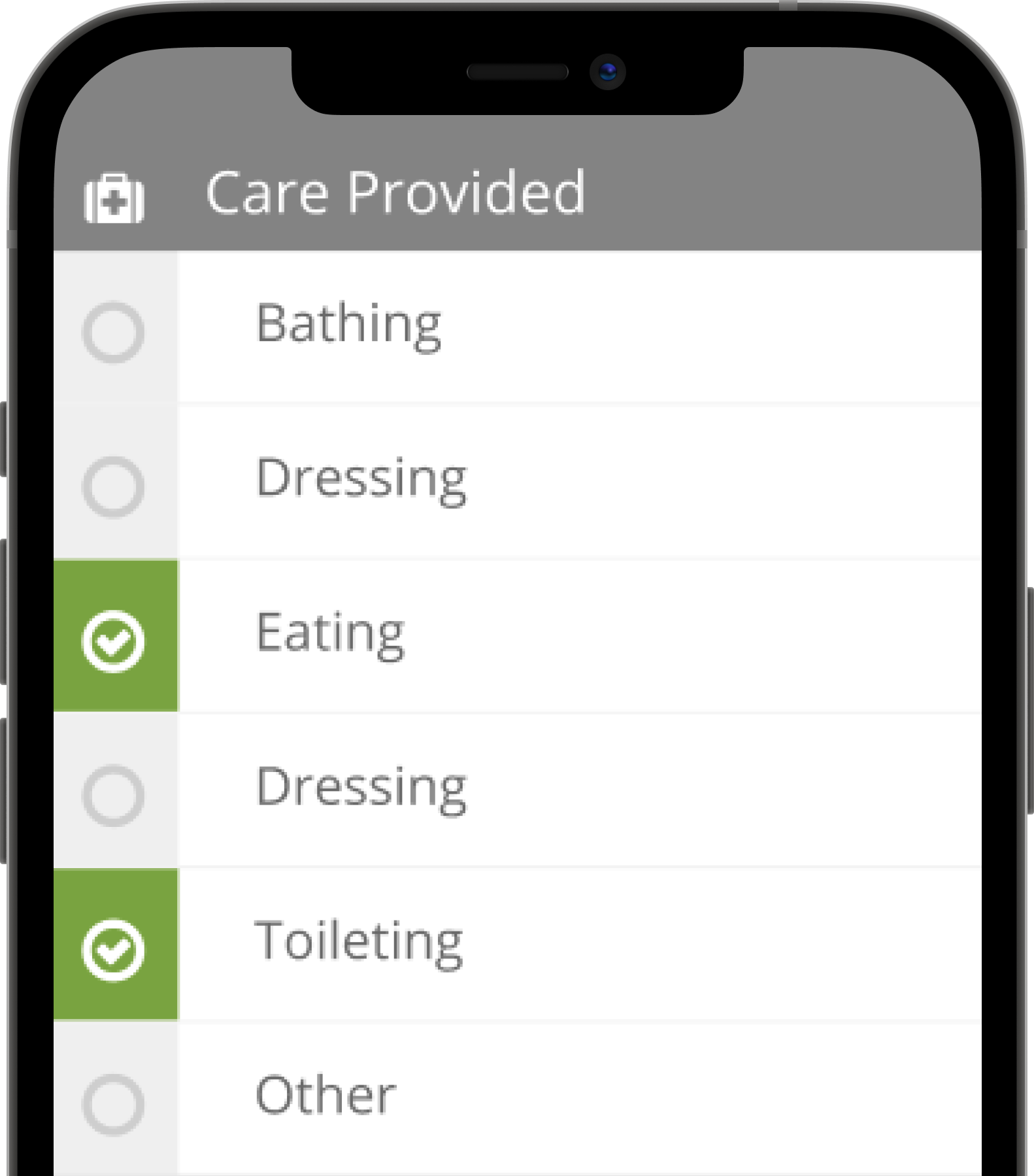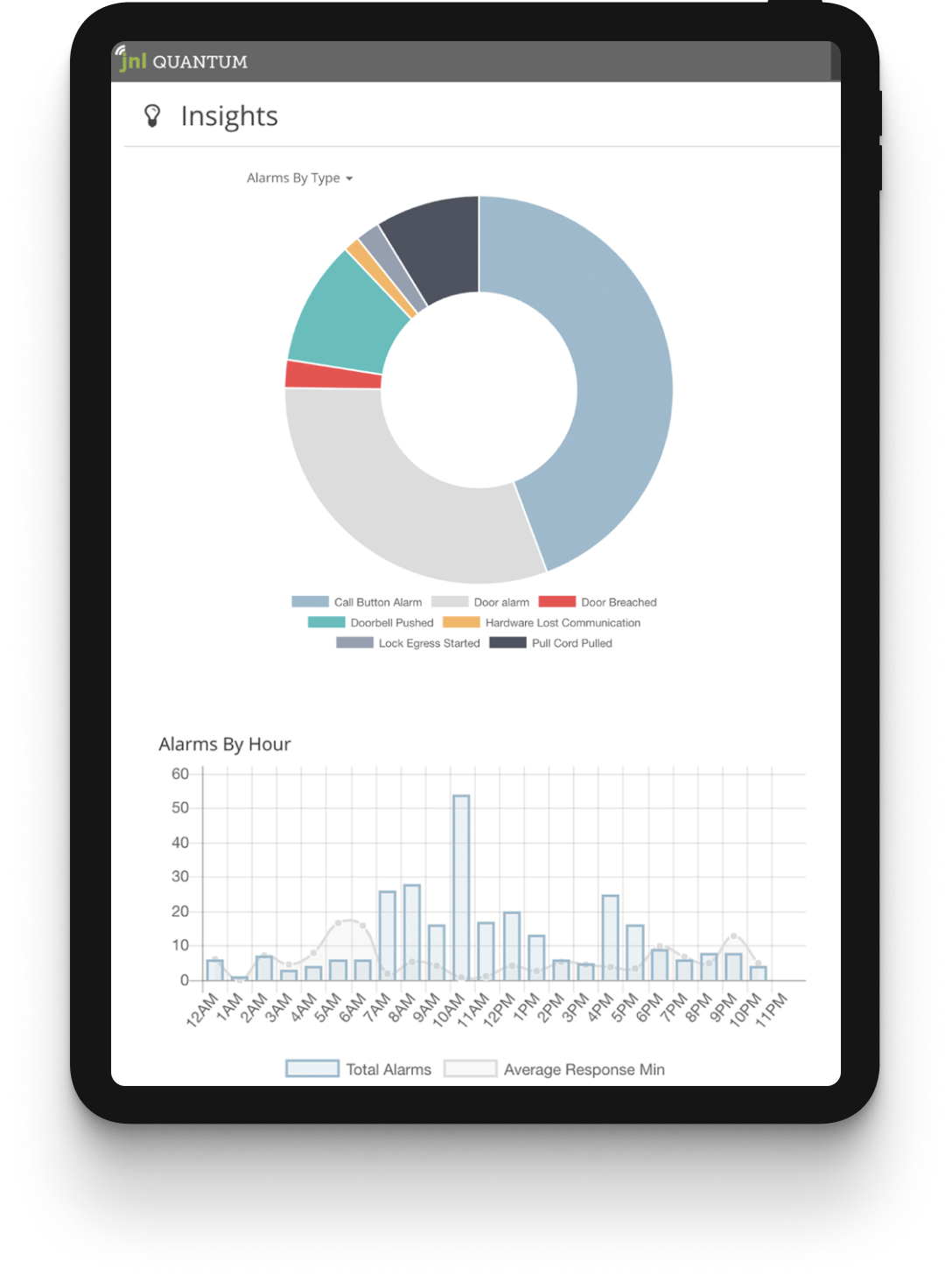 Reports That Matter
From overall facility patterns to individual resident details, convert data to actionable intelligence. Quantum Insights Reports leverages the extensive data collected by Quantum to bring unprecedented visibility to patterns and trends in your facility.
Insights provides a snapshot of daily, weekly, monthly and yearly operations. Identify opportunities for increased efficiency, peak demand times and areas, and response time trends.
Turn Data into Improved Operations
Quantum's precise report filters can be used to identify which areas of your facility are busiest, which residents require the most care, and the most frequent alarm types. Historical per-resident data can assist with proactive care in building individualized care plans and strategies. Up to one year of data can be analyzed per report, making trend identification and business decisions easier.
Want to Learn More about Quantum?
Discover how Quantum Unified Monitoring can provide superior protection while simplifying operations.