Quantum Mobile Alerting and Management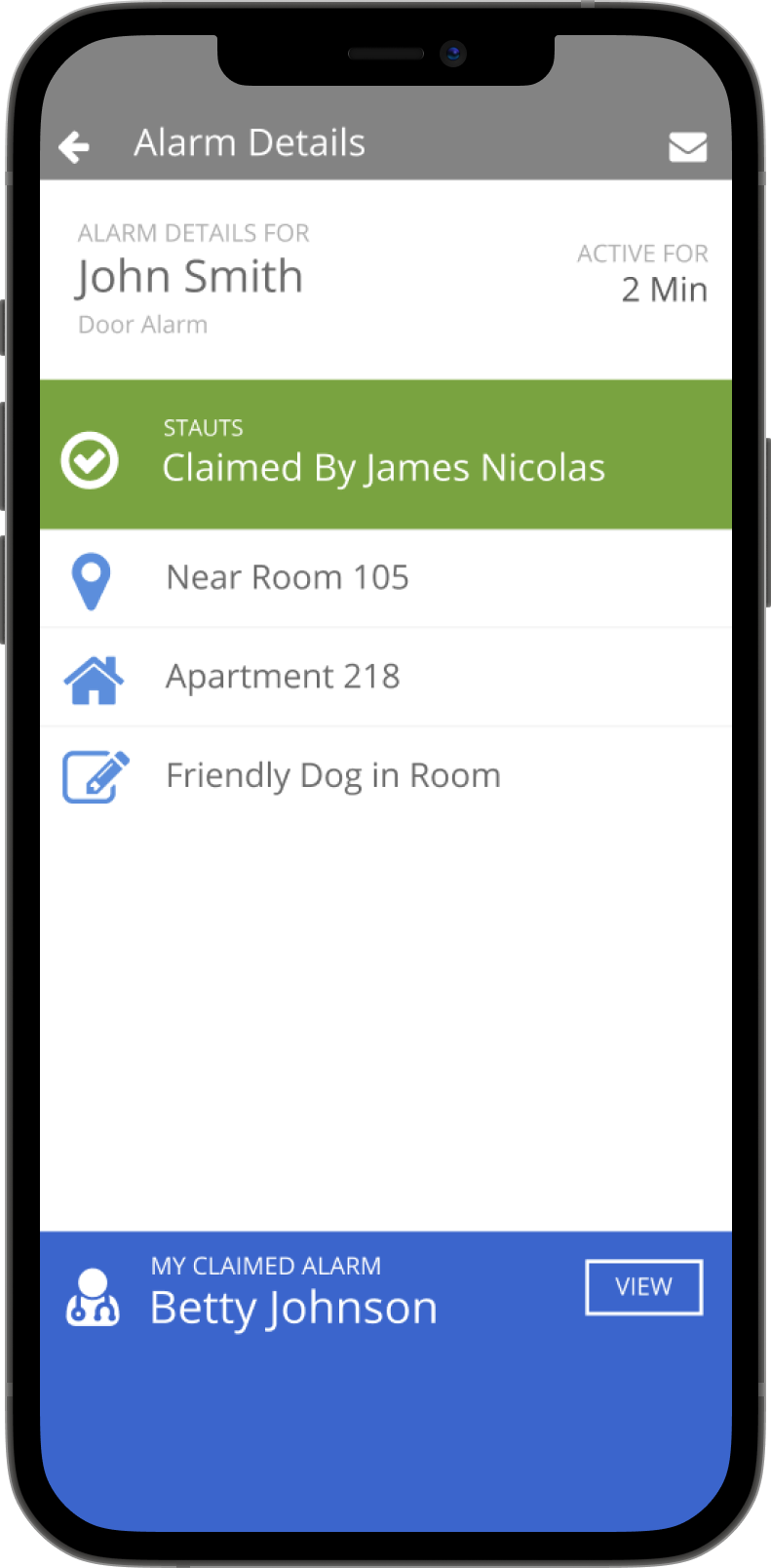 Mobile Alert Monitoring
Quantum Mobile, a comprehensive smartphone alerting, monitoring, and communication app, is a full-featured alternative to pagers. Quantum Mobile helps reduce response times, improve caregiver efficiency, eliminate redundancy, and reduce response times by allowing staff members to claim the alerts that they are responding to.
Caregiving and Communication Tools
Resident wellness check-in reports and Quantum wander management band tests are also available in Quantum Mobile, enabling staff to remotely check on a resident's welfare.
Caregivers can communicate with built in text messaging, and all messages sent are logged by the Quantum system.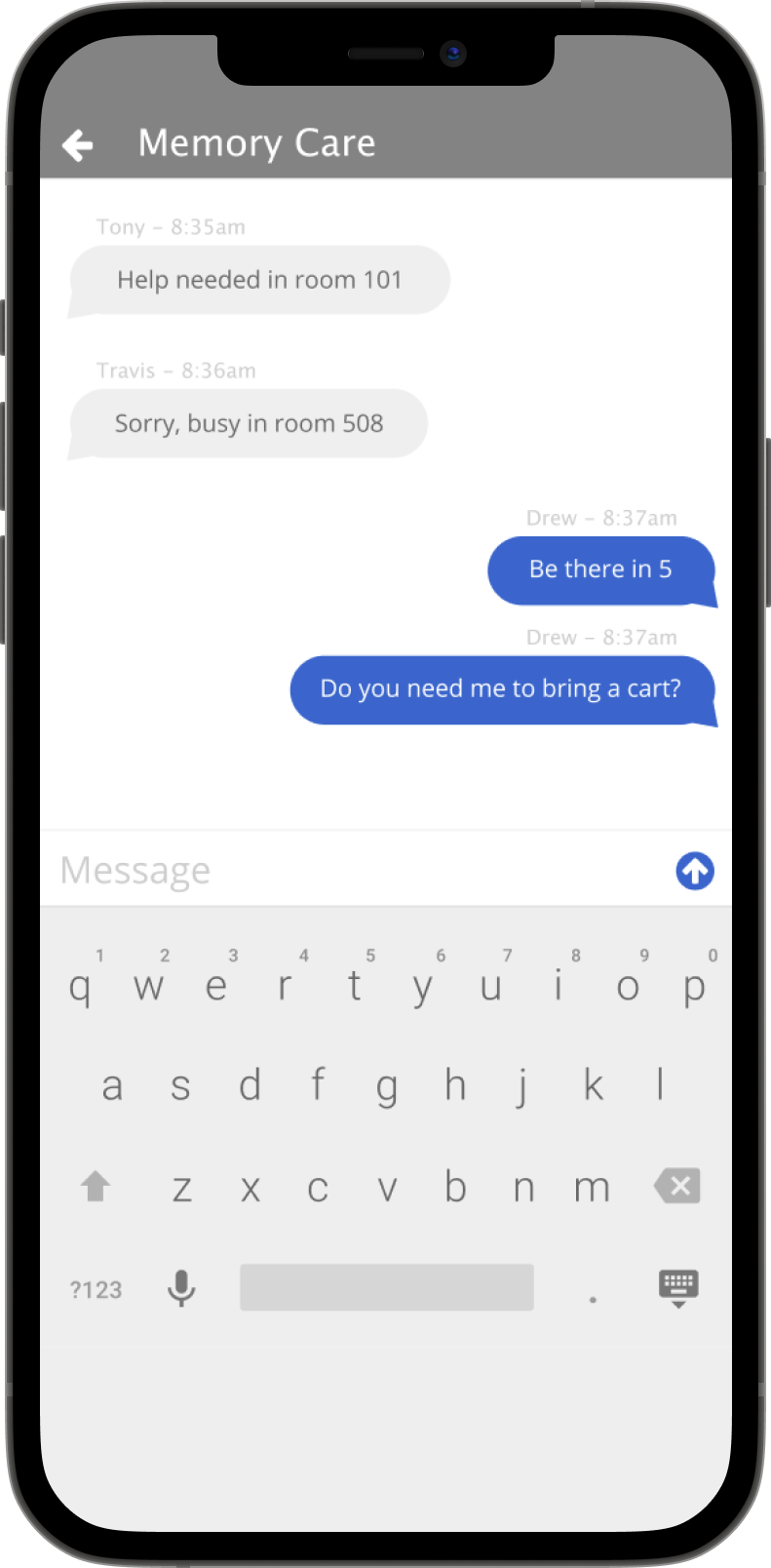 Care Tracking
Document and analyze care provided to residents with the Care Tracking features built in to Quantum. With just a few taps, Quantum Mobile makes it easy for caregivers to record the care that they provide to residents.
Want to Learn More about Quantum?
Discover how Quantum Unified Monitoring can provide superior protection while simplifying operations.