Quantum™ Mobile Alerting and Management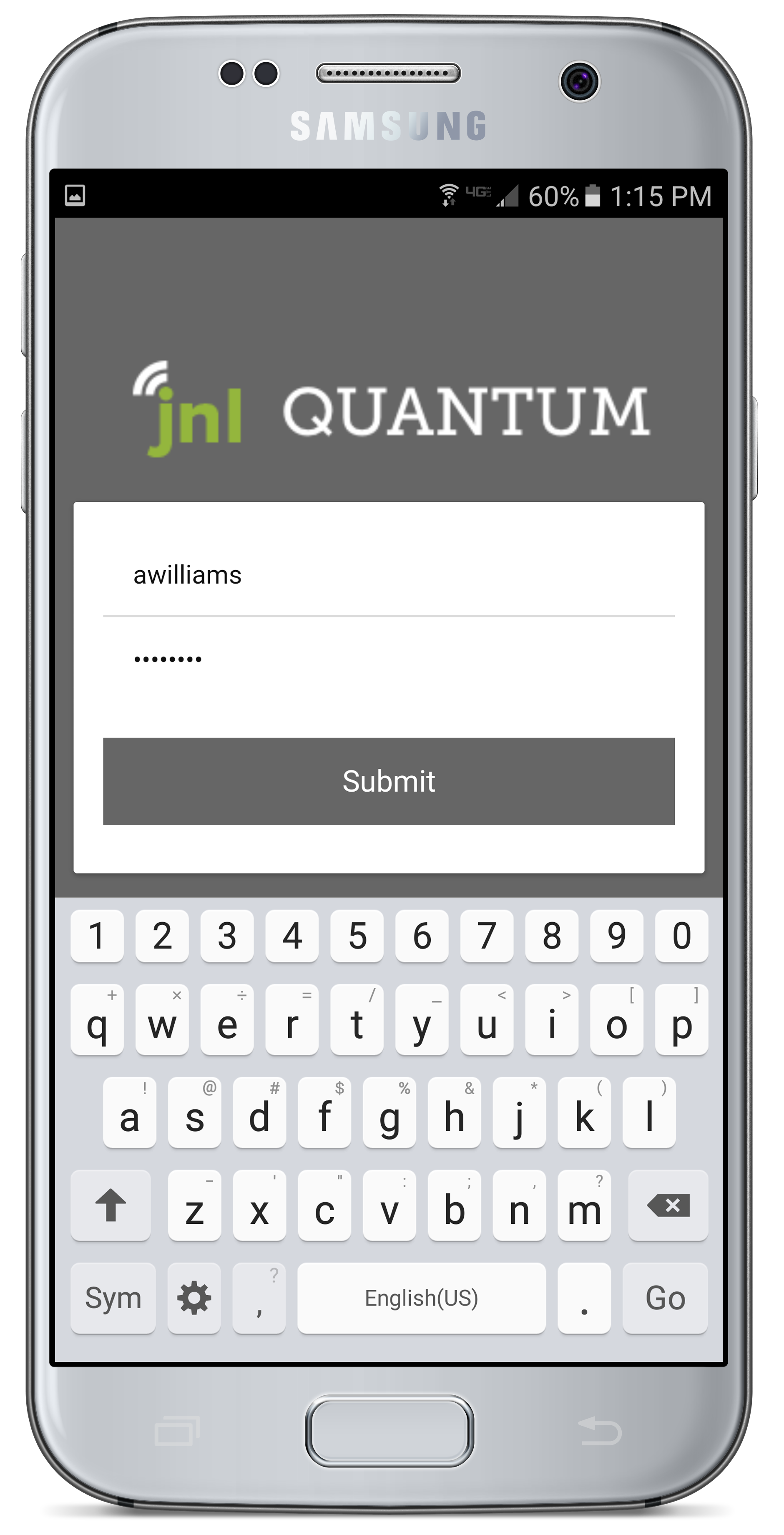 Mobile Alert Monitoring
Quantum™ Mobile, a comprehensive mobile alerting and monitoring tool, is a full-featured alternative to pagers. Quantum™ Mobile helps reduce response times, improve caregiver efficiency and eliminate redundancy by allowing staff members to claim alerts. Resident wellness check-in reports and Quantum™ wanderer transmitter status are also viewable in Quantum™ Mobile, enabling staff to remotely check on a resident's welfare.
Built For Reliability
Quantum™ Mobile was built for redundancy from the ground up. In the unlikely event of a network or phone failure, the system can immediately detect the failure and reroute alarms to alternative devices, such as pagers or text messages.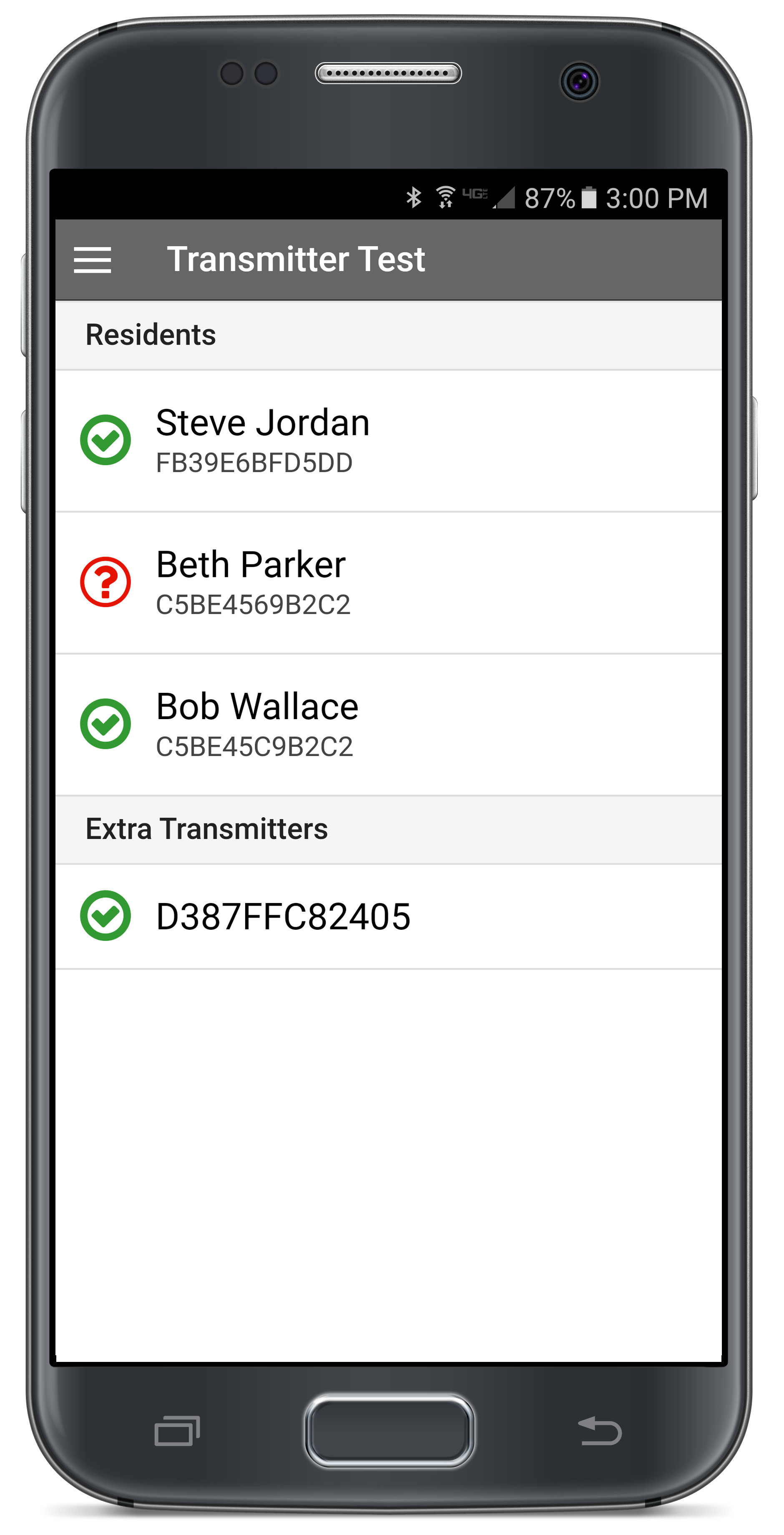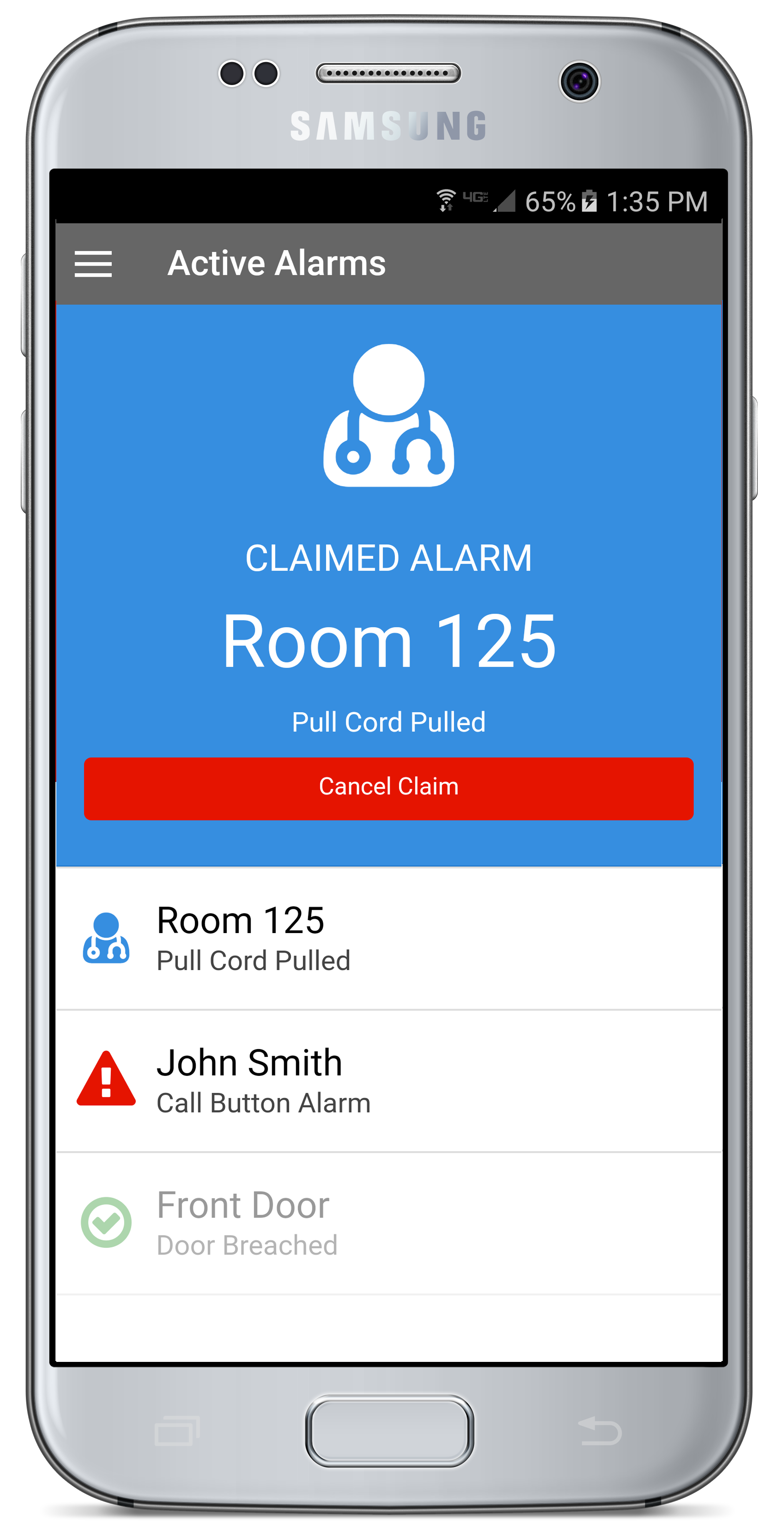 Complete Documentation
Quantum™ Mobile documents the sequence of events for all alarms, providing a detailed record of who received, claimed and responded to the alarm, along with response time.
Request a Demo of Quantum™
Want to see Quantum™ in action? Contact us today for a demo of the most advanced monitoring system on the market!
Request Demo