Empower residents with freedom and independence. 
Quantum Wireless Nurse Call gives residents the assurance that help is available if they need it. 
Wireless Nurse Call System by Quantum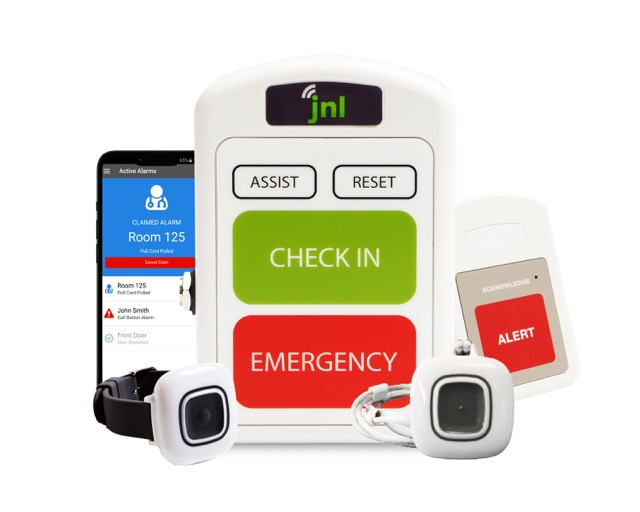 Help When They Need It
When residents need help, Quantum nurse call gets the right information to the right caregivers quickly and reliably. Give residents freedom and security with:
Attractive and convenient devices with long battery life
Advanced algorithm for locating residents under duress
A wireless network that conforms to requirements defined by UL 2560
Reports that Matter
From the daily activity of a specific resident, to a yearly overview of the entire facility, the reports included with Quantum supply relevant information. Gain insight into:
Peak demand and staff response times
Call types by resident and area
Care provided to residents via Quantum Mobile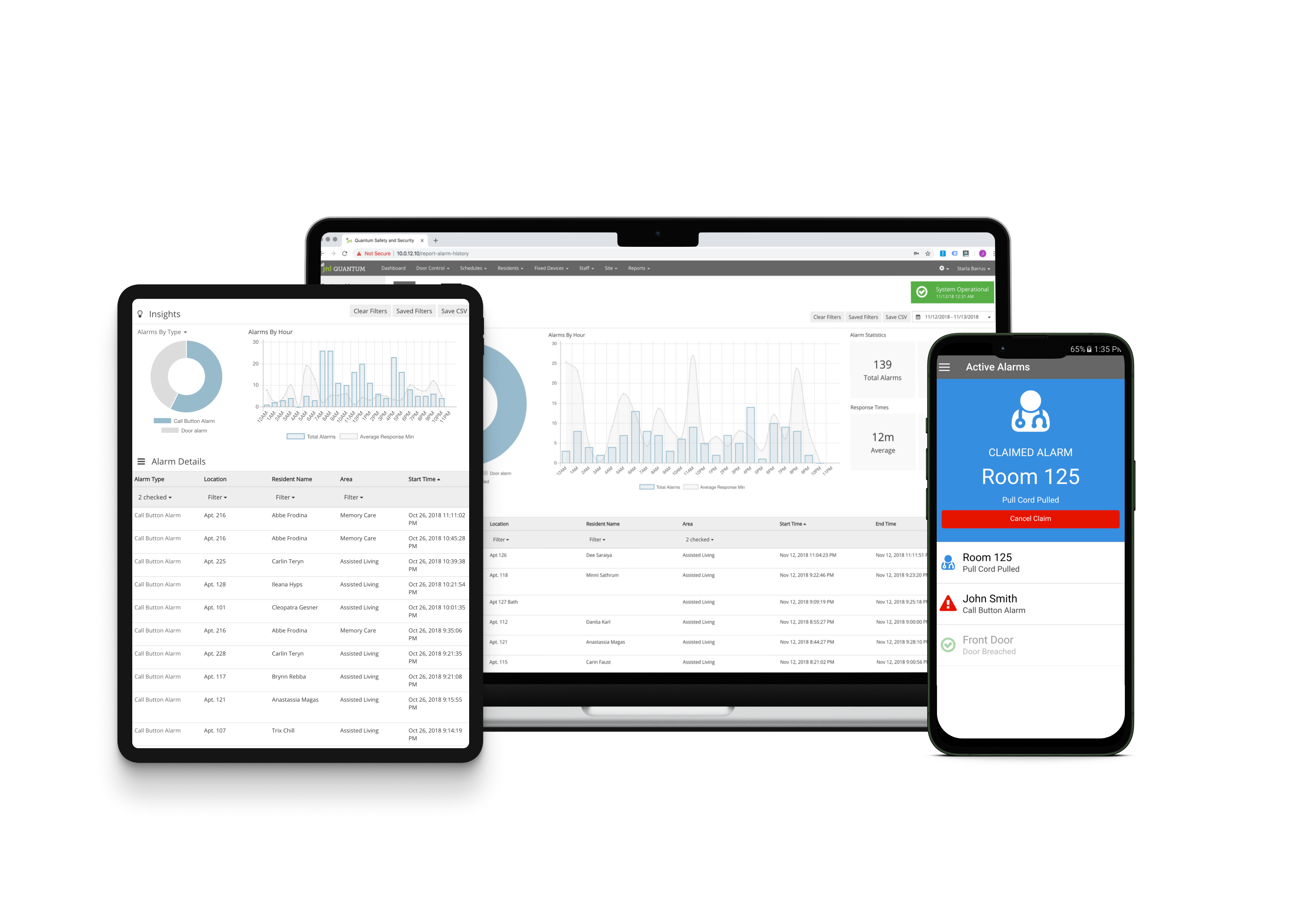 We love the Quantum system; it's dependable, stable and easy to manage.
Gareth Zebley – Cambrian Senior Living

Reliable Wireless Network
Scalable to cover even the largest campus, the industry standard wireless mesh network that Quantum nurse call is built on avoids interference and ensures exceptional reliability.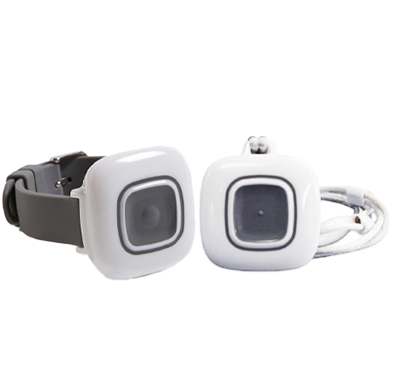 Call Buttons
Available in necklace or wrist worn versions, call buttons are discreet and IP67 waterproof. When activated, visual and haptic feedback reassure the resident that help is on the way.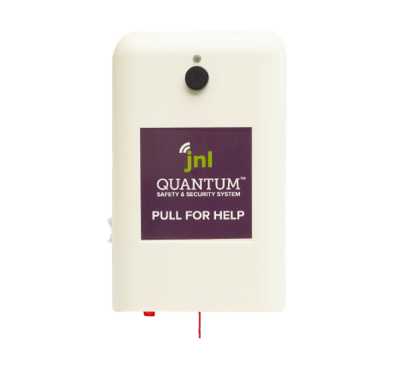 Pull Cord
With a 1/4″ call cord input, a nylon clean cord, and a configurable audible alarm indicator, the Quantum pull cord is well equipped. Optionally, add wellness check in and staff assist request features.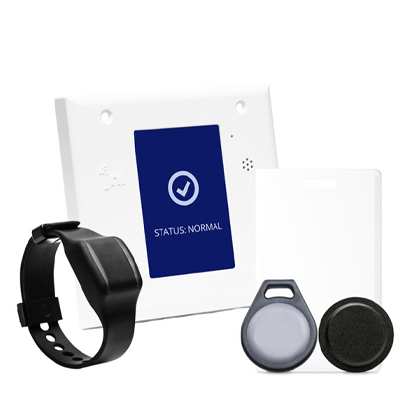 Add Quantum wander management and access control to your Quantum nurse call system to continue the seamless experience. When the same staff and resident profiles are used for nurse call and door control you can:
Manage wander bands, call buttons, and key fobs in one place
Identify patterns by viewing one report for all resident activity
Want to Learn More about Quantum?
Discover how Quantum Unified Monitoring can provide superior protection while simplifying operations.