Dignified protection of residents at risk of wandering and building security for all residents and staff.
Quantum Door Control is the only wander management and access control system made to work as one.
Wander Management System with Access Control by Quantum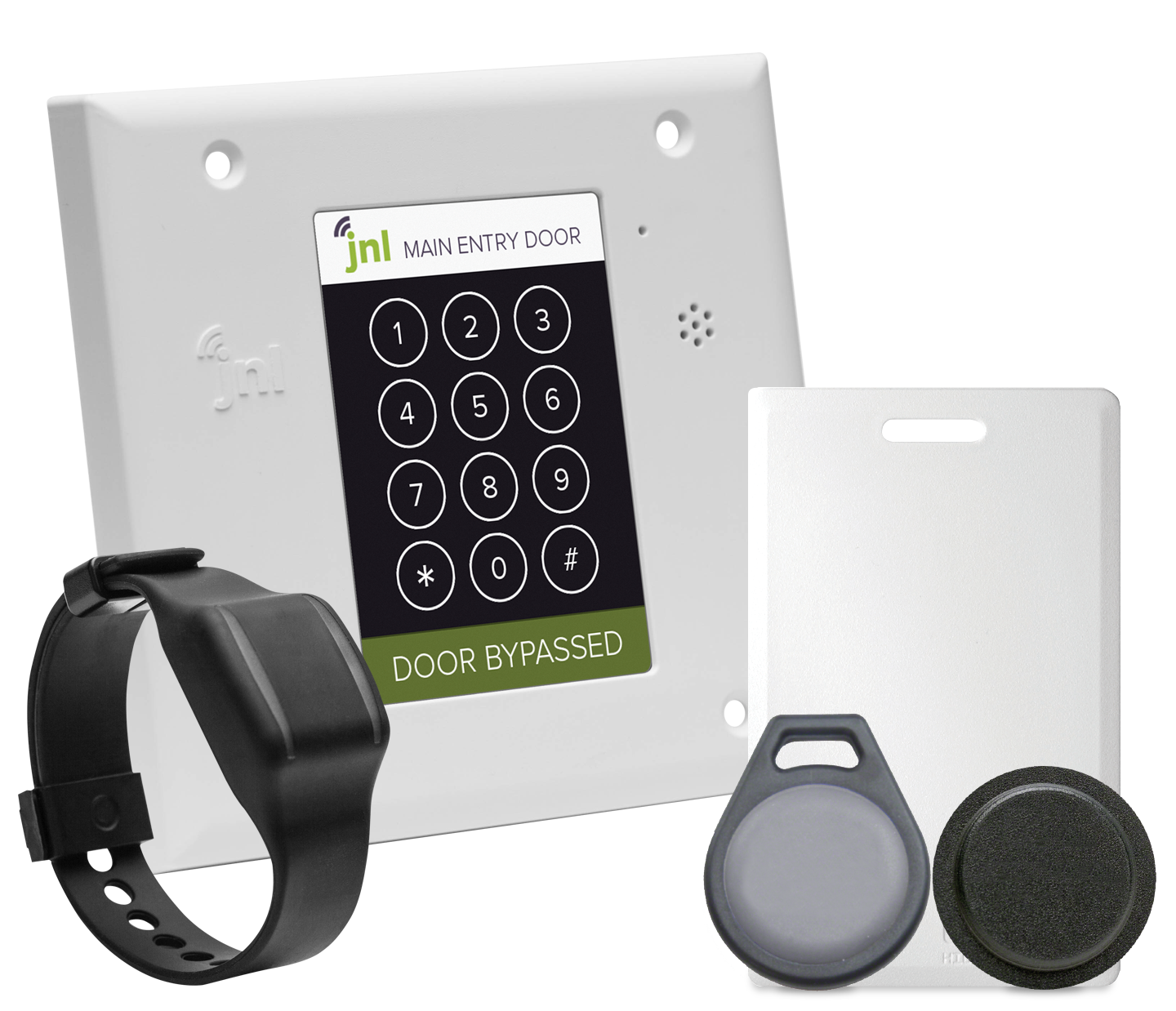 One System, Complete Door Control
Whether safeguarding wander residents with interference-free Bluetooth technology or granting door access to those who need it, Quantum makes door control simple. For example, benefits of wander management and access control in one system include:
Alarms are reset with a staff key fob and logged to their profile
Family can escort their wander resident through permitted doors
Wander bands and access key fobs are managed in the same software
Software that Helps
The management software included with Quantum Door Control system was designed to be quick, intelligent, and easy to use. Use the built in step-by-step tools to:
Manage resident wander bands
Add staff, resident, and visitor key fobs
Manage door lock/unlock schedules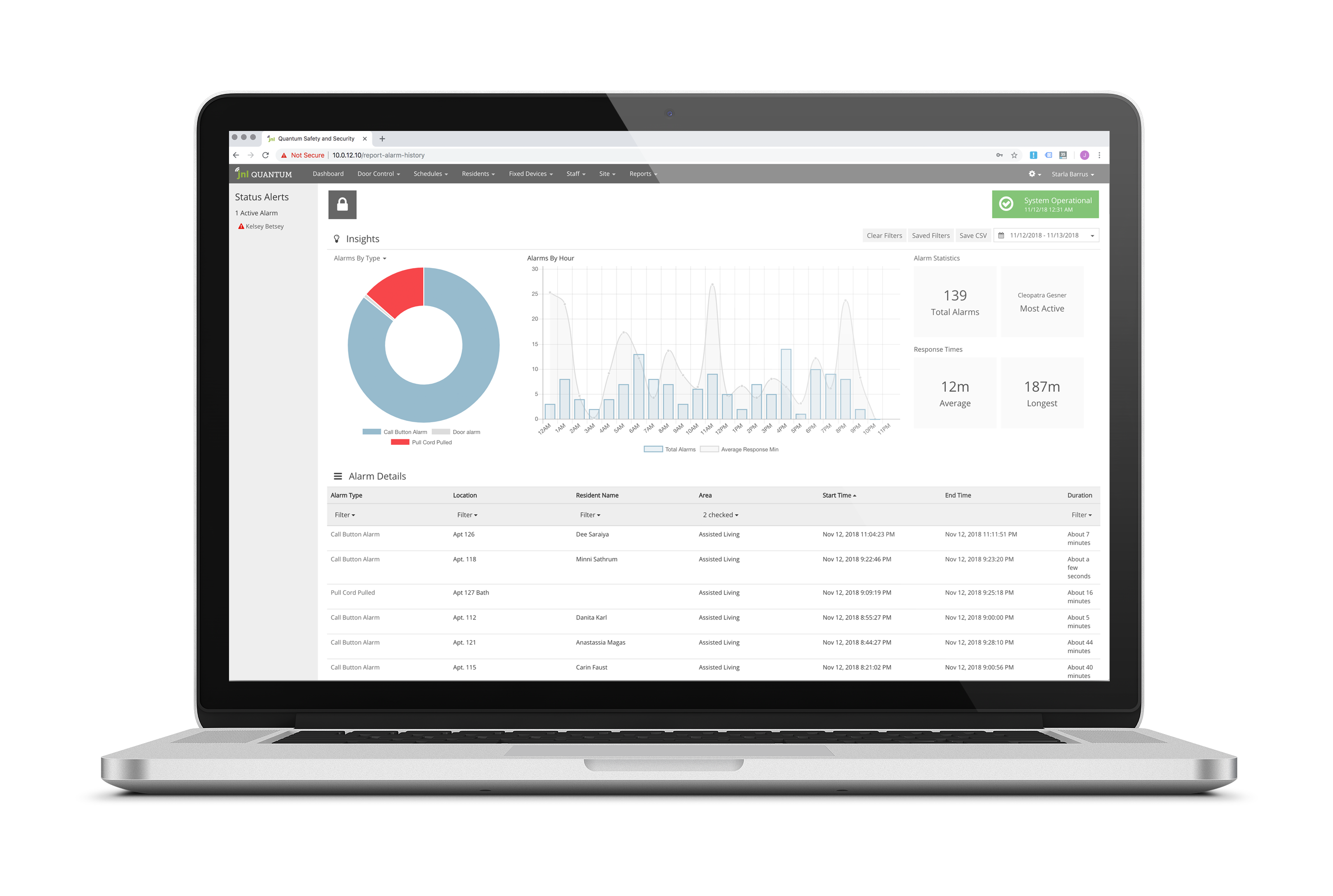 The easy-to-use Quantum System is a management time saver. We have installed the Quantum Door Control and Nurse Call System in many of our facilities around the country, with many more to come.
Danny Moss – Bickford Senior Living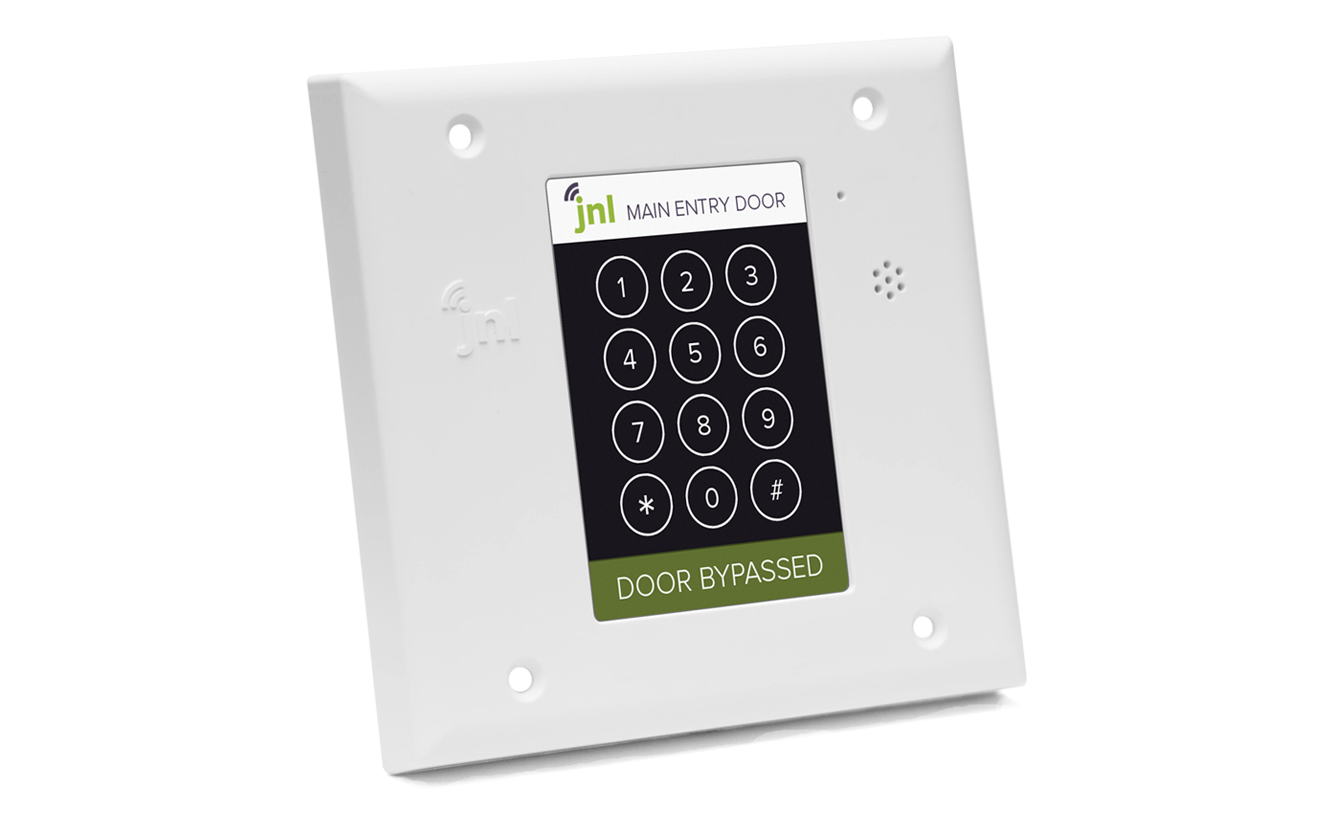 Door Access Controller
Providing wander management and access control in a single device, the controller is the heart of of the system. A color touch screen provides useful information on the state of the door and Bluetooth wander technology eliminates interference.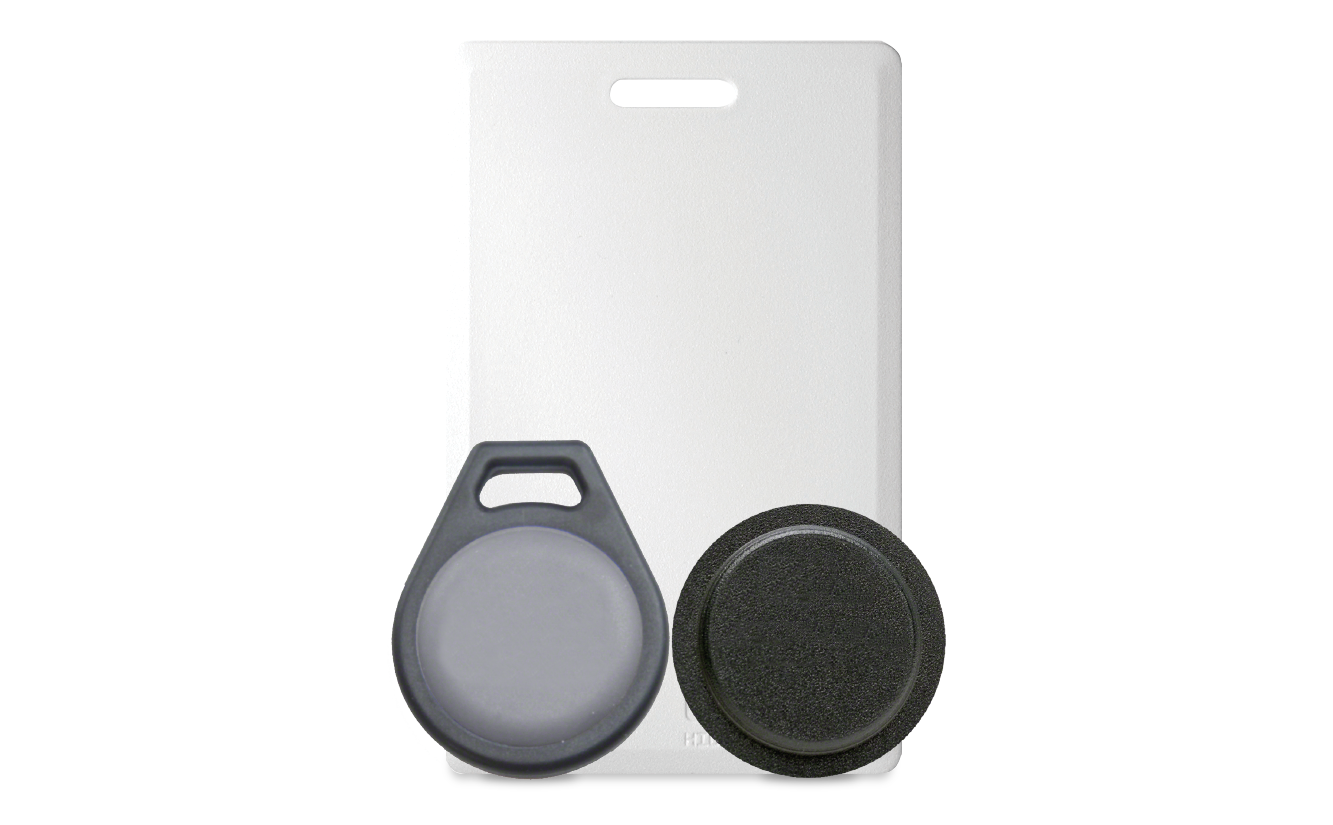 Access Control Credentials
Accommodate your staff, residents, and visitors with easy to program access control credentials, including the traditional card access style, key chain fob, or a thin adhesive disc designed for existing ID cards.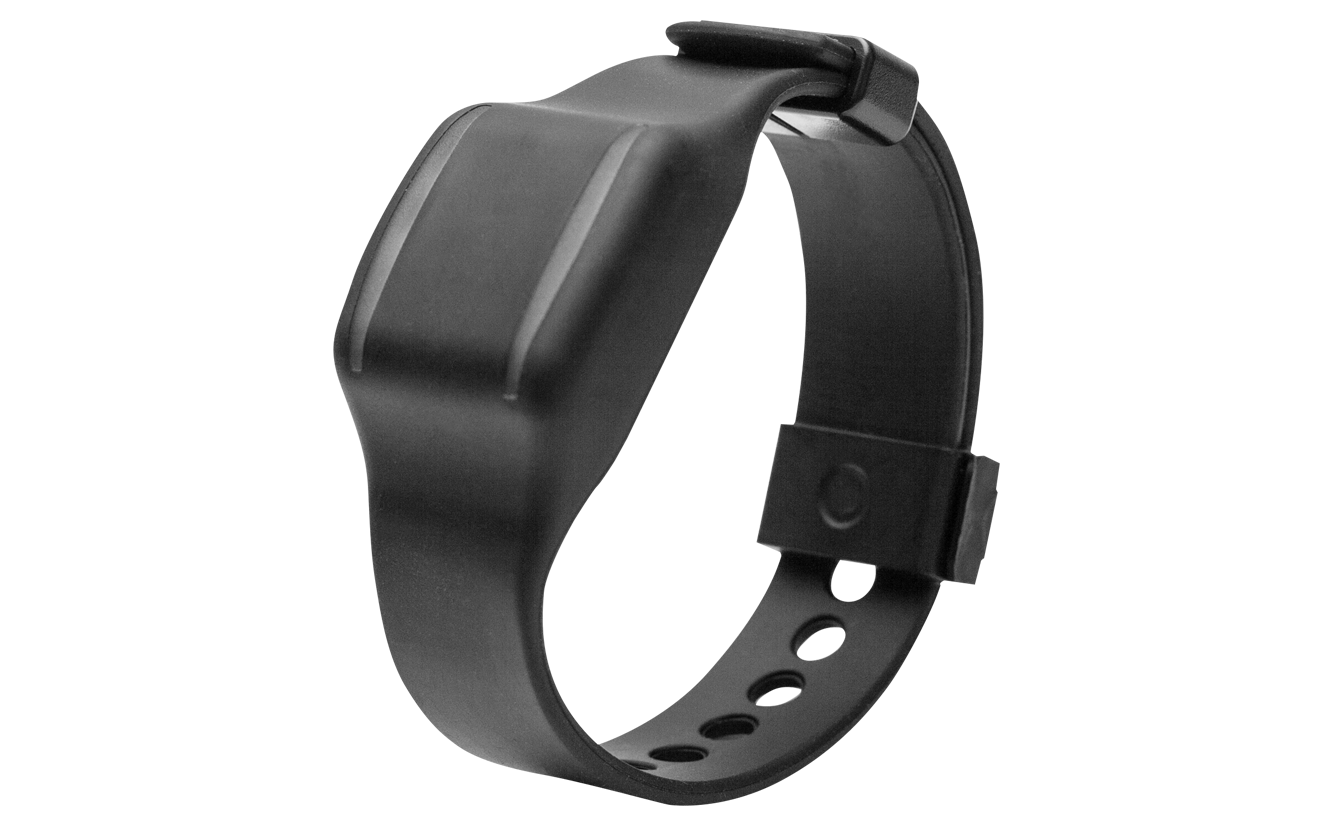 Wander Management Bands
Similar in size and style to a smartwatch, the water resistant, bluetooth wander bands feature one year battery life, can be tested remotely with the Quantum Mobile App, and can be removed for reuse without cutting the band.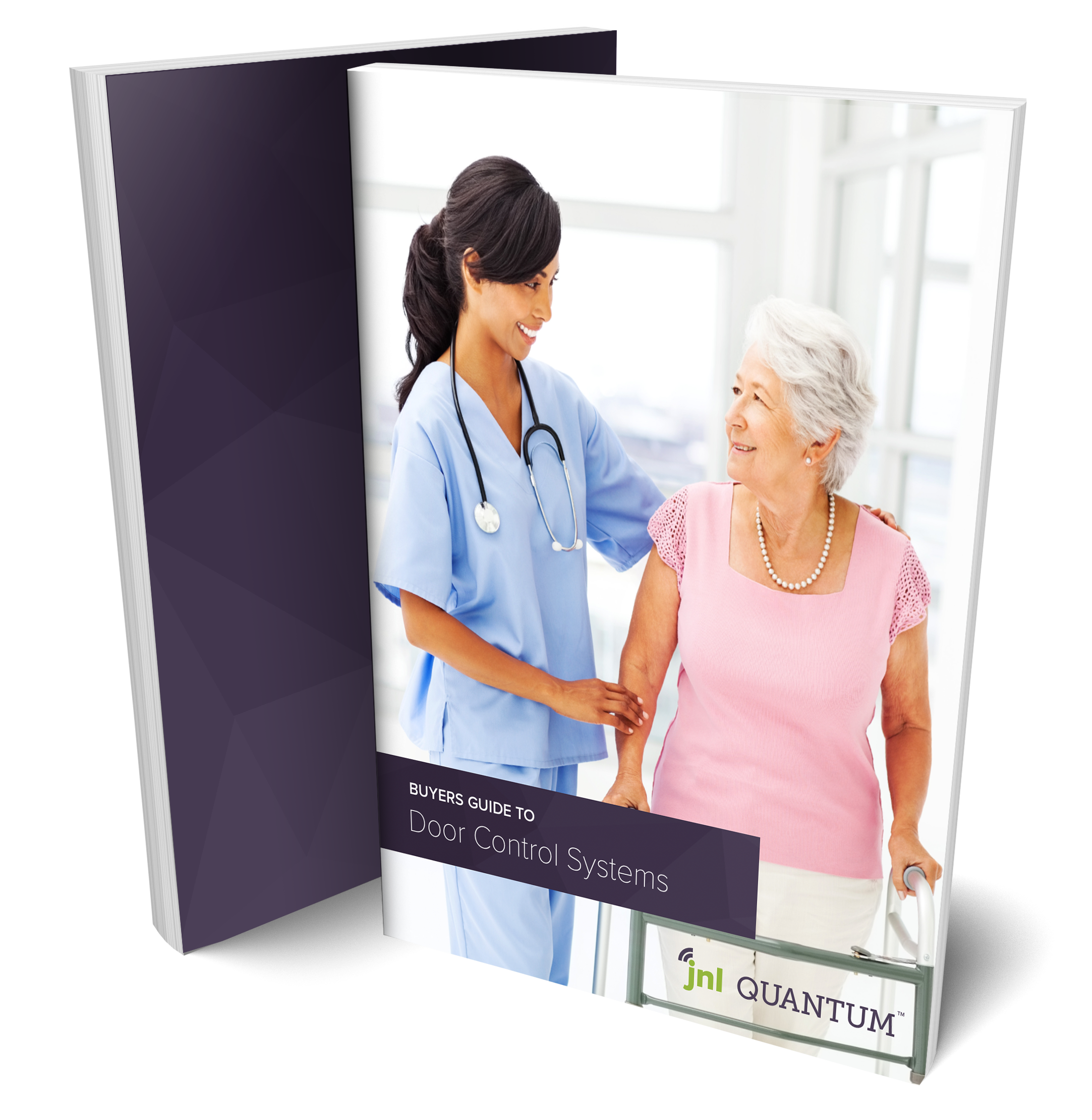 Door Control Buyer's Guide
There's a lot to consider when choosing a wander management and access control system. Our free buyer's guide will walk you through important considerations while evaluating solutions.
Add Quantum nurse call to your Quantum door control system to continue the seamless experience. When the same staff and resident profiles are used for door control and nurse call you can:
Manage wander bands, call buttons, and key fobs in one place
Identify patterns by viewing one report for all resident activity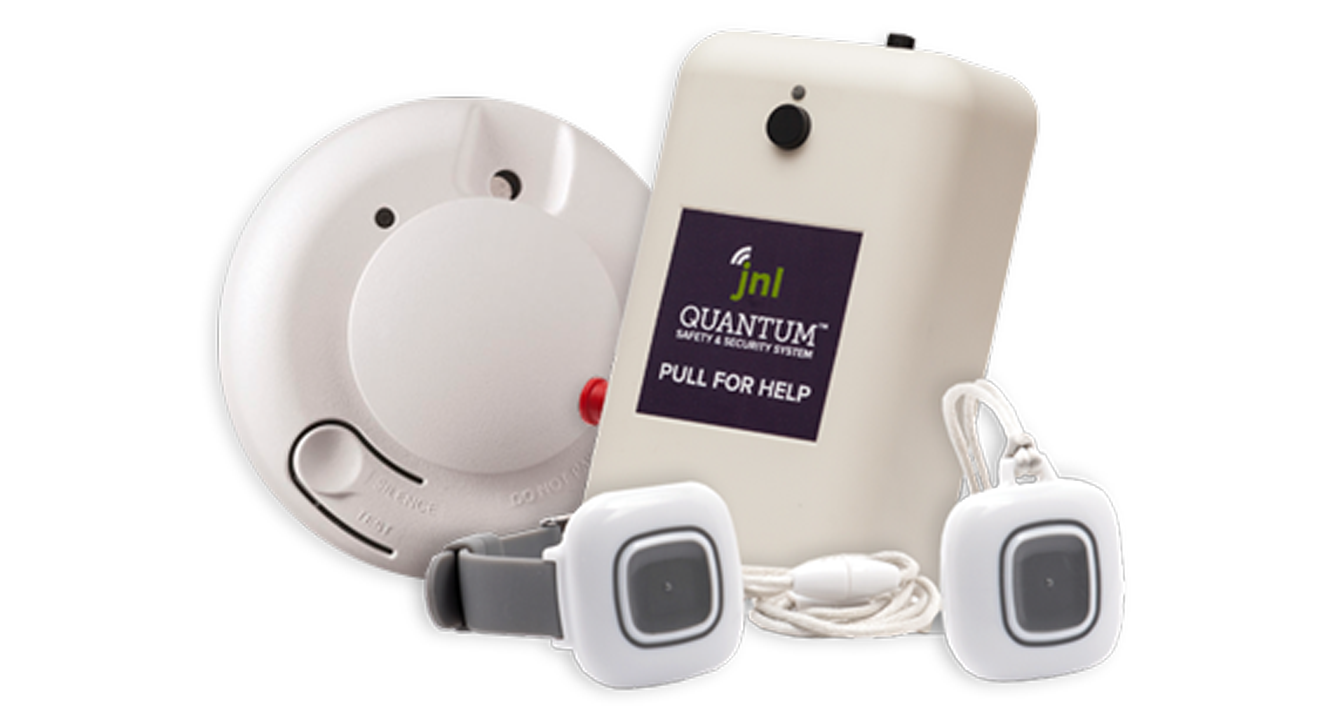 Want to Learn More about Quantum?
Discover how Quantum Unified Monitoring can provide superior protection while simplifying operations.