This powerful, affordable and easy to use program provides a quick, electronic screening tool to capture and record health questions without additional staff or all of the paper.
IXONIA, Wis. (PRWEB) May 21, 2020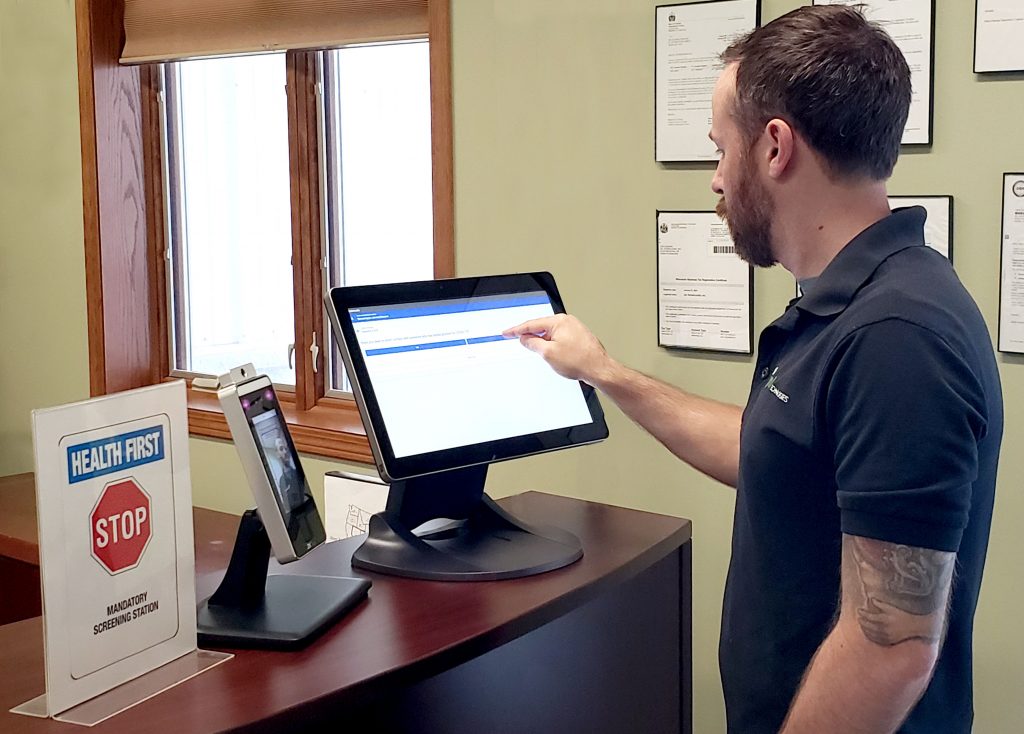 JNL Technologies Inc., a manufacturer of safety and security products for the Long Term care industry announced the release of the SafeHealth screening software. This tool allows companies to create an electronic screening record of anyone entering a property without the need for additional staff or the cost of additional paperwork management.
SafeHealth allows you to create a custom set of screening questions, allowing your business to comply with any specific local requirements. Employees follow the simple prompts on a touch screen kiosk to complete the screening, and the results are recorded electronically. SafeHealth also allows for multiple kiosks to operate together, streamlining the entry process. SafeHealth was designed to work as a stand-alone system or in conjunction with other screening tools including JNL's existing Quantum safety and security product line.
According to JNL's President, James Gleason, "The changes in the world today surrounding infection control have our customers searching for ways to screen anyone entering their buildings, and document that screening. Many feel that this is the new normal and will continue long after COVID-19 is controlled." James also stated that, "I love that this program is not just for Long Term Care; it can be used in any business."
You can easily expand your screening capabilities by adding a Temperature Screening Station and Quantum's Door Control System.
SafeHealth is offered by JNL's certified dealer network. Learn more at safehealthscreen.com. Contact JNL Technologies at 262-244-7409 or email sales@jnltech.net
About JNL Technologies
JNL is a leading provider of nurse call and resident monitoring technology in the senior housing market. With over 25 years of hands-on experience in aging, health care, nurse call, remote monitoring and wander management technology, JNL has created Quantum, a unique and seamless nurse call, access control, and wander management system. Using a network of vetted and trained partners, JNL offers full-featured senior safety technology to long-term care communities throughout the United States. For more information, visit jnltech.net, or contact sales@jnltech.net