IXONIA, Wis., July 19, 2018 /PRNewswire-iReach/ — JNL Technologies, maker of Quantum™ nurse call and access control systems, announces the launch of a cutting edge wearable Wander Management Transmitter. This stylish, wrist-worn device seamlessly integrates with JNL's Quantum Door Access Control and Nurse Call system, bringing a whole new level of innovation to the wander management space.
---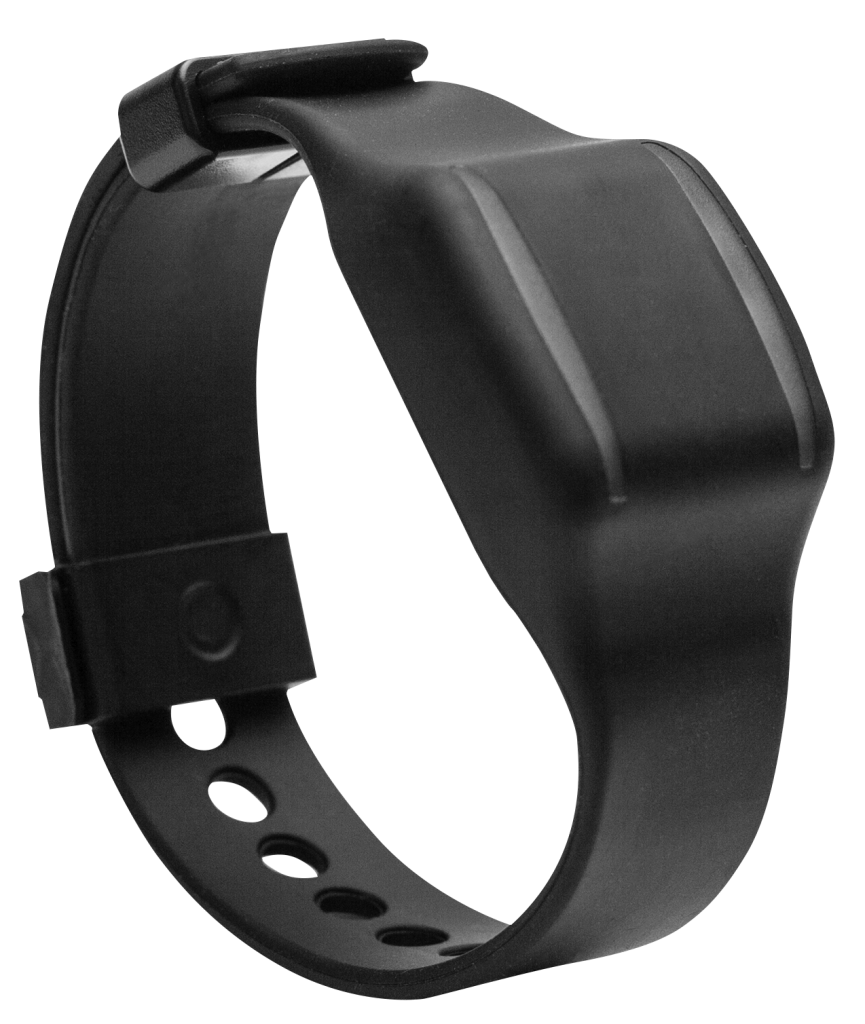 The Wander Management Transmitter provides discreet and dignified protection for residents who need it. The transmitter, in conjunction with the powerful Door Control System, sends alerts when at-risk residents attempt to exit a monitored area, providing resident name and the location of the alert. The long-range transmitter also enables noninvasive battery status monitoring. In addition, the device is equipped with a number of additional sensors that will be activated in future development phases to enhance the monitoring of residents.
"We strategically designed our new Wander Management Transmitter to provide safety and promise dignity to each of our at-risk residents," says JNL President, Jim Gleason. "This only marks the beginning of the full potential of the Quantum Wander Management Transmitter. We have many innovative feature upgrades already lined up for this product. Our clients can expect continual improvements and added capabilities."
The Quantum Door Control System already provides all the tools needed to secure facility exits from unauthorized entry from the outside, while keeping the residents protected by providing individualized and customized access within a community itself. Each Door Control System can be uniquely configured, so communities can choose the best solution for each part of its facilities. For example, doors to the memory care unit may be kept locked at all times and require a staff credential for access, whereas doors in assisted living may remain unlocked except when approached by an at-risk individual who requires more security. Other doors can be unlocked and send alerts when an at-risk resident passes through.
According to Gleason, "Individuals along the continuum of care may experience cognitive decline and thus require more secured access. This can happen suddenly and with little warning. Communities need the flexibility to quickly safeguard residents and, oftentimes, long before they need the full security of a memory care unit."
The Quantum Wander Management Transmitter can deliver security, without sacrificing dignity. Delivering the least restrictive care required is essential to CMS regulations and is certain to enhance resident satisfaction and quality of life.
The ability to reset alarms or bypass doors with at-risk residents near a monitored exit is determined by role, and can differ for each family member, kitchen staff, nursing staff, etc. Control can be customized to the needs of the facility.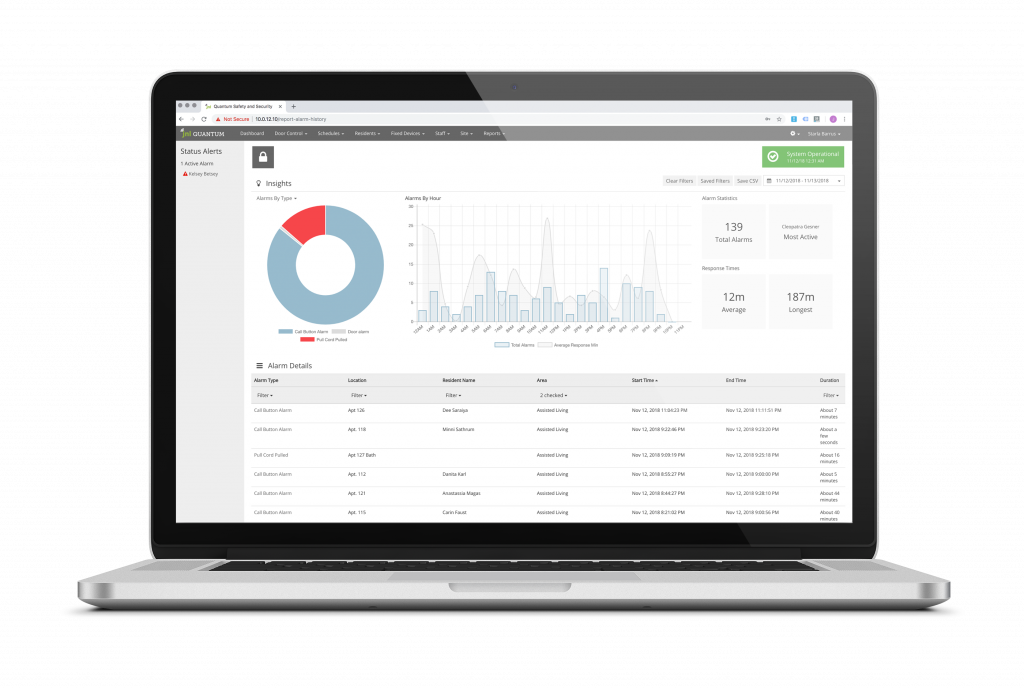 Activity at every door is tracked, and data is accessible through the system's Insights Reporting package. Alarm activity reports show when and where alarms occurred, and who reset them. Event reports show all of the activity at a door, e.g. every time it is opened, closed, who bypassed or reset the door, and every time a resident is detected near a door.
According to Gleason, "This kind of highly detailed information is important to communities, especially if a problem occurs. This detail enables the staff to recreate the entire scenario, critical in the prevention of future similar situations."
The Quantum system is comprehensive and scalable, designed to meet both budget and community size requirements. It is currently installed in facilities across the country. JNL is actively recruiting new dealers.